What Makes Upsilon Perfumes Different from Other Perfumes?
Posted by Upsilon Official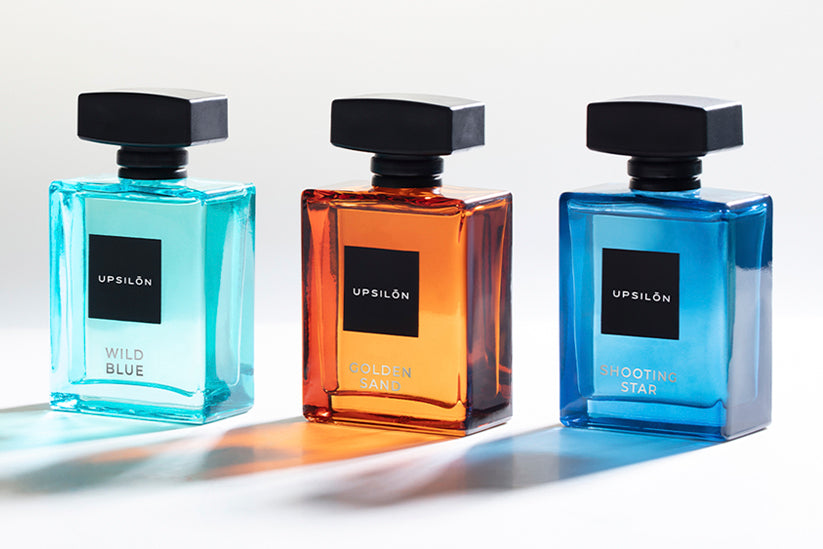 The Indian market of perfumes has a plethora of options to choose from. With numerous brands claiming to offer the best, it is important to trust the correct one. 
Presenting a luxury perfume brand named Upsilon, it is the perfect companion for any and every occasion. Eau De Parfum by Upsilon are unique, long-lasting, and premium. Right from its manufacturing to the packaging, perfumes by Upsilon provide luxury entrapped in a box. 
You might be wondering what is different about this perfume? Or how is it not like any other perfume brand? Well to answer your question, Upsilon's range of perfumes cater to different occasions. Wild Blue perfume for men has notes of aqua and musk that become a perfect companion for your day to day hassles. Golden Sand, OUD perfume for men, is for the gym enthusiasts. Notes of sandalwood and saffron provide a raw burst of energy and enable an individual to achieve his goals. And the star of our range, Shooting Star, a scent that reveals your inner charisma, is a perfect balance of spicy notes. Shooting star is a scent that pairs well with date nights and special occasions.
Upsilon, one of the best perfume brand in India, should be a part of your perfume collection for the following reasons:
A long-lasting scent entices you into a realm of freshness that lasts all day. Perfumes by Upsilon are made from double distilled alcohol that makes it last 8+ hours more. This long lasting perfume for men stays true to its promise and keeps you refreshed and energetic all the day long. Be it Shooting Star, Golden Sand or Wild Blue, our fragrances are made of completely authentic ingredients that do not wear off as fast as other perfumes do. 
Upsilon creates perfumes by extracting flowers and aromatics from the environment. Sandalwood, mandarin, musk, hazelnut, and other natural ingredients are used to create the perfumes, in addition to many more. Without using any synthetic smell, each perfume is made by extracting the essence of various flowers and fragrant plant seeds. These genuine materials give the perfumes a burst of natural smell.
The range of perfumes by Upsilon consist of 3 different scents. Let's understand each fragrance on the basis of the ingredients used in it:
Wild Blue, aqua perfume for men, has freshly sourced mint, lavender, jasmine flowers, and oakmoss. These ingredients together give out a fresh and dewy experience to the person using it.
Golden Sand, OUD perfume for men, has valuable aromatics such as sandalwood, saffron, amber, mandarin, that boosts energy and makes the individual feel pumped.
Shooting Star, an aromatic perfume has spicy elements of hazelnut, sea water, black pepper, and orange blossom that finely brings out the scent of this elixir. 
Along with a wide selection of perfumes, Upsilon launched its gifting combos to upgrade your gifting experience. These perfume sets for men come in a specially designed box that makes it perfect for gifting. Along with that, it also has its own discovery set that lets you get your hands on all three fragrances at a reasonable rate. These bottles are travel-friendly and long lasting which make them perfect for a vacation. 
Along with the aforementioned points, one thing that makes Upsilon stand out is its packaging. In terms of the product's safety, the perfumes come in a double layered box which ensures durability of the product. 
With a plethora of options available in the market, Upsilon is one such enabler that not only makes you smell good, but also encourages you to Own Your Story by instilling confidence. With its far spreading nozzle, double distilled alcohol, unique notes, and long lasting properties, Upsilon is the best men's perfume in India that provides a luxurious and refreshing experience. 
Read More Articles: