How are Eau De Cologne, Eau De Toilette and Eau De Parfum Different from Each Other?
Posted by Upsilon Official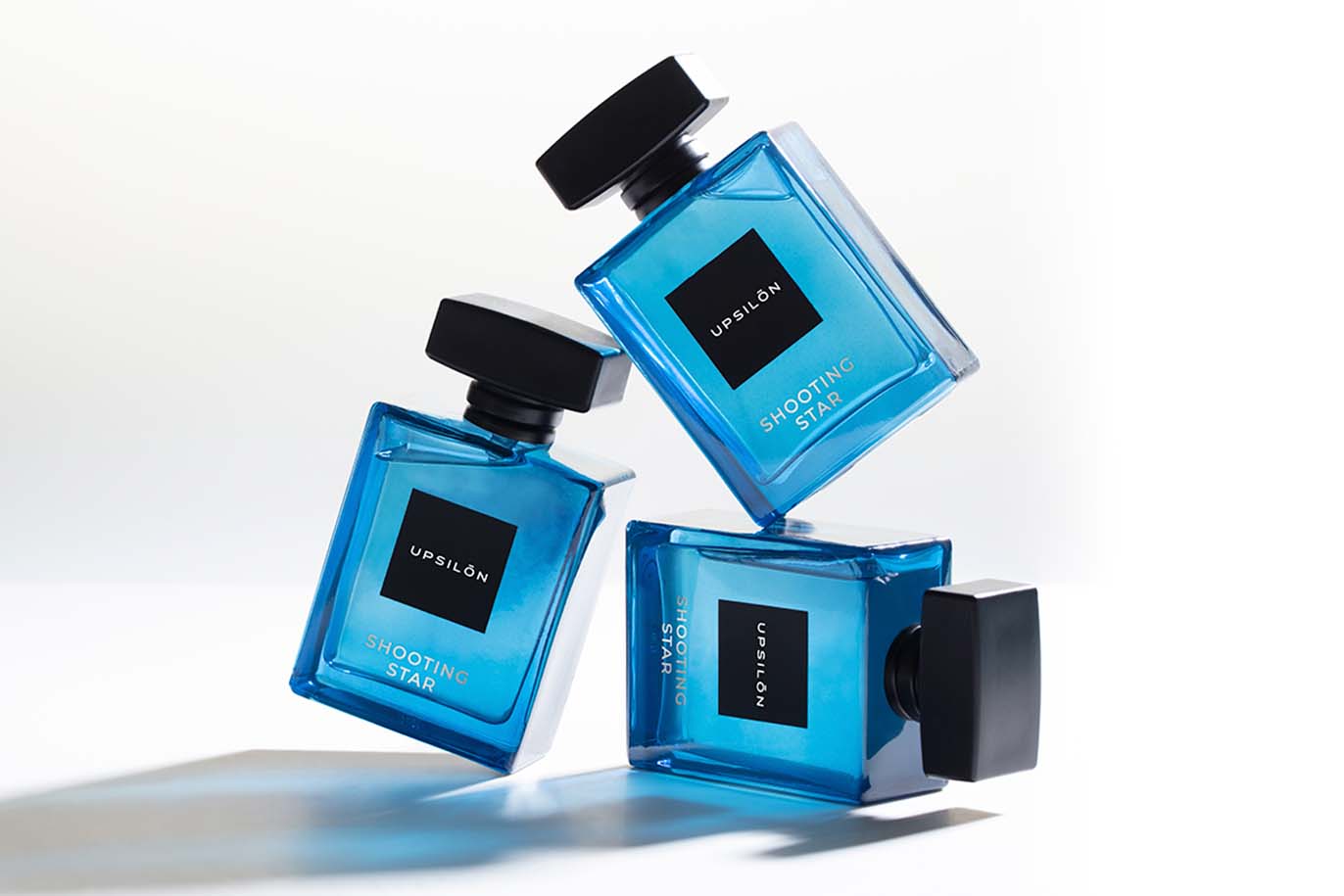 The term "perfume" actually refers to a wide range of things, including Eau De Toilette, Eau De Cologne, Eau De Parfum, and perfume extract. So what makes these fragrant preparations unique? The amount of odorous substances in a perfume defines which category it falls into. This is because perfume is made of an alcohol-diluted concentration. A concentration is a concoction of pure raw ingredients, such as synthetic compounds, natural absolutes, and/or essential oils.
For instance, Eau De Cologne, also known as cologne, is a type of perfume that is made up of a mixture of alcohol and fragrant oils. It is typically the lightest and most refreshing of the three types of perfumes, with a concentration of around 2-4% fragrance oils. This makes it a great choice for everyday use, as it is not too overpowering and can be easily reapplied throughout the day. Cologne is also usually less expensive than other types of perfumes, making it a popular choice for those on a budget. Eau De Colognes are extremely fresh mixtures. Typically, they are composed primarily of fragrant plants and citrus fruits.
Eau De Toilette, on the other hand, is a more concentrated form of perfume, with a fragrance oil concentration of around 5-15%. It is slightly more long-lasting than cologne, but still generally not as strong as Eau De Parfum. Eau De Toilette is a good choice for those who want a little more staying power from their perfume, but still want something that is not too overpowering. These are typically promoted as suitable alternatives for the spring or summer season when your characteristic scent is too intense for the warm weather. 
Eau De Parfum, also known as parfum, is the most concentrated form of perfume, with a fragrance oil concentration of around 15-30%. As a result, it is the strongest and longest-lasting of the three types of perfumes. It is also the most expensive, as it requires a larger amount of fragrance oils to create. Eau De Parfum is a good choice for special occasions or for those who want a perfume that will last all day without needing to be reapplied.
For people looking for a strong perfume for men, Eau De Parfum is generally the best choice. It is the most concentrated and long-lasting of the three types of perfumes, and will provide a strong, masculine scent that lasts throughout the day. Some popular Eau De Parfum options for men include oud perfumes, which are known for their woody, musky scent, and spicy scents like pepper and cinnamon.
If you are looking for a long-lasting perfume for men, Eau De Parfum is again the best choice. Its high concentration of fragrance oils means that it will last longer on the skin than either Cologne or Eau De Toilette. However, it is important to keep in mind that how long a perfume lasts can also depend on the individual's body scent, as well as the specific fragrance. Some fragrances may last longer on some people than others, so it may be worth experimenting with a few different options to find the one that works best for you.
Oud perfumes are another popular choice for men, and are known for their strong, woody scent. Oud is a type of resin that is derived from trees in the Agarwood family, and has been used in perfumes for centuries. Oud perfumes are typically quite long-lasting and have a deep, rich scent that is often described as being slightly sweet and musky. They are a good choice for those who want a strong, masculine scent that is both unique and sophisticated. 
The Upsilon Golden Sand fragrance is an experience, a rush of unbridled joy with a woodsy scent that keeps you energized and is just the right scent for your sporting affairs. The citrus top notes of mandarin mixed with the rich tones of labdanum and saffron beckon you to a place where you can sense the strength and power. Strong patchouli, tai rose, and rich caramel guide the pulsing passion. The woody tones of sandalwood, myrrh, and amber then engulf the smell. The best oud perfume for men is available from Upsilon, and it's made to be used at sporting events because it honors your zealous nature.
All of this information is helpful and can help you choose more wisely while shopping for clothing, especially if you're searching for something that will be a little lighter and stick around a little bit (or a lot) longer during those hot summer days. In conclusion, Eau De Cologne, Eau De Toilette, And Eau De Parfum are all types of perfumes that are popular with both men and women. While they may seem similar at first glance, they actually have some significant differences that make them unique. 
Read More Articles: