Why Is Golden Sand the Best Perfume for the Gym Going Man?
Posted by Upsilon Official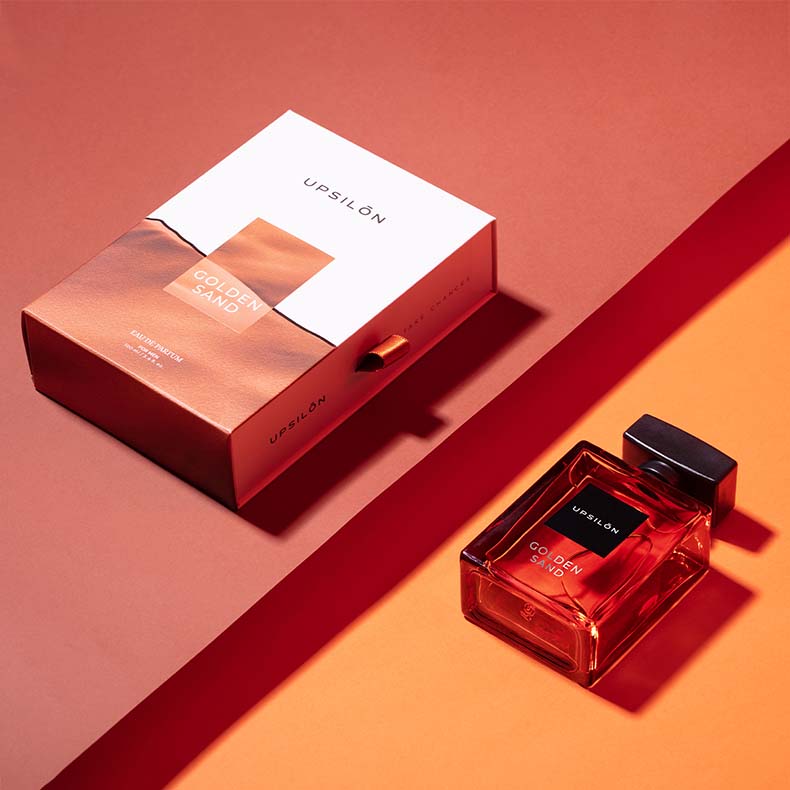 Some of us can be extremely fussy or even anxious about our constant body odour, especially in settings like the gym where one sweats a lot. This is because the environment in the gym isn't as spacious, especially when everyone is rushing to get the last treadmill or leaving for the spin class during busy times. The crowd sweats profusely. During such times, it is important to use perfume. Using perfume helps keep the sweat odour away and makes you feel refreshed. 
One thing that is to be kept in mind is that the perfume shouldn't be excessive or overpowering, which ends up making people around you uncomfortable. Knowing which perfume to use and which to avoid while working out is crucial. It is typically advised to use an Eau De Parfum since it is long-lasting and gives the person a warm sensation upon its usage. One of the most recommended & strong perfumes for men is Golden Sand by Upsilon. This OUD perfume gives a rush of energy that boosts confidence. Along with smelling amazing, this perfume motivates the person to do better. 
Let's see why Golden Sand is an appropriate gym perfume:
The double distillation of alcohol used in Upsilon's perfume enhances the longevity to 8+ hours. This long-lasting fragrance for men maintains its word and gives you all-day vigour and freshness. Golden Sand, OUD perfume for men, is a scent that is crafted with 100 % natural ingredients that makes it last longer than other perfumes. For a gym-going person, he does not have to worry about the perfume wearing off. 
The Upsilon Golden Sand fragrance line is an experience, a rush of unbridled joy with a woody scent that keeps you energised and is just the right scent for your sporting affairs. The citrus top notes of mandarin mixed with the rich tones of labdanum and saffron beckon you to a place where you can sense strength and power. The best oud perfume for men is made to be used at sporting events because it honours your zealous nature. This best woody perfume for men is the perfect partner in your journey, that encourages you to do better each day.
Upsilon, the best perfume brand in India, has perfectly crafted fragrances that go well with every occasion. For instance, the top notes of Golden Sand contain extracts of Mandarin, Labdanum, and Saffron. The heart notes unfold a perfect blend of Patchouli, Taif Rose, and Caramel. A mix of woody notes such as Amber, Myrrh, and Sandalwood enhances the overall fragrance. These notes provide an earthy experience to the individual using it. 
Upsilon's perfumes are crafted by extracting flowers and aromatics from nature. Golden Sand, OUD perfume for men, contains a variety of natural elements, including sandalwood, mandarin, musk, hazelnut, and much more. The scent is created by extracting the essence of numerous flowers and aromatic plant seeds without adding any synthetic fragrance. The perfume has a strong natural scent that stays up to 8+ hours.
When you're at the gym, there's a fine line between a nice-smelling perfume and an overpowering one. So the best option is to know how to use perfume at the gym if you wish to do so. Therefore it is essential to understand which perfume works best for you beforehand. If you want to be sure about smelling amazing in the gym, get your hands on Upsilon's Golden Sand perfume which is not only effective but also motivates the person throughout the sets. It is one of the best woody perfumes for men that works wonders while engaging in physical activities. 
Read More Articles: