Beat The Heat with Wild Blue Eau de Parfum for Men
Posted by Upsilon Official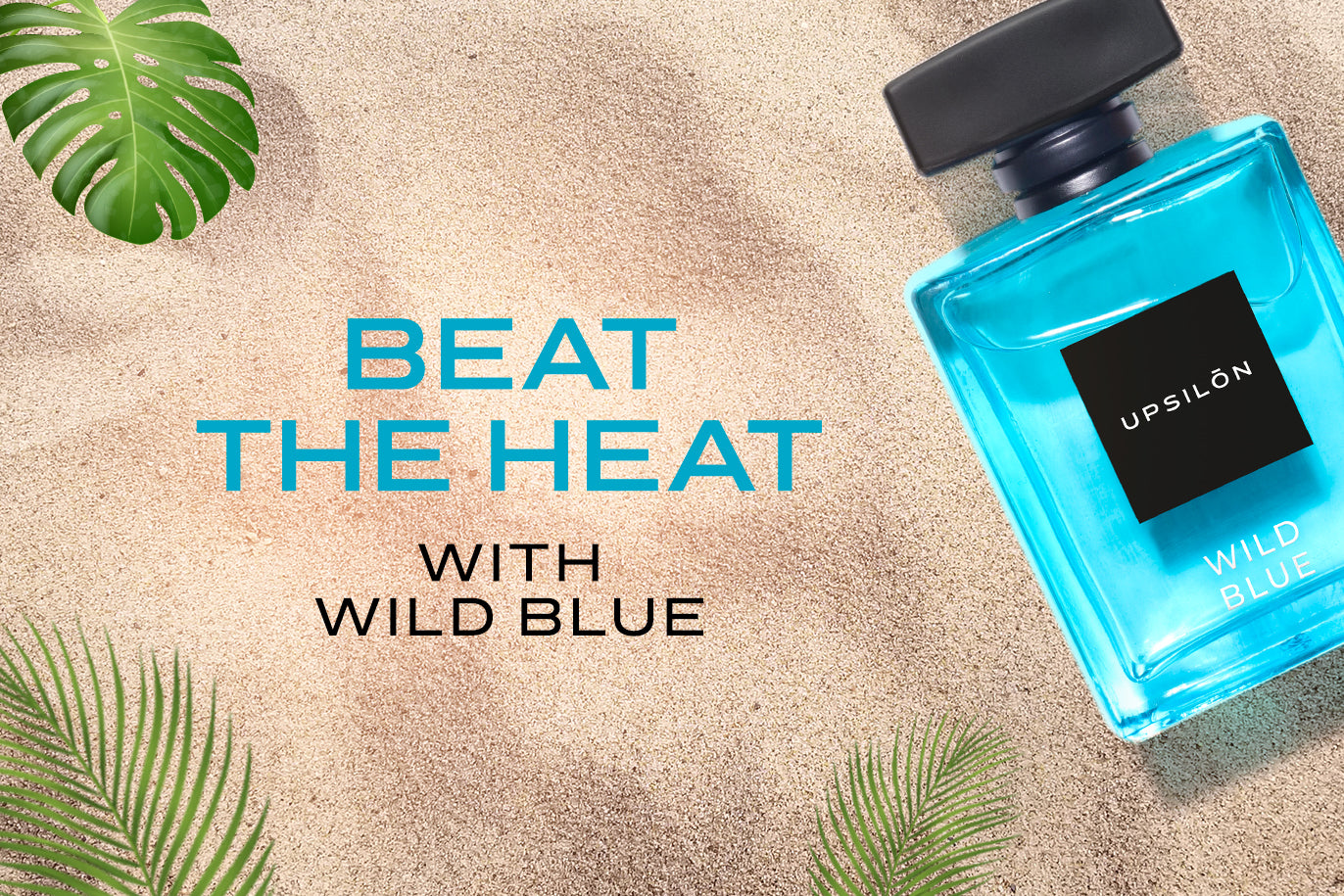 With the onset of summer, the rise in temperature calls for a fragrance that is not only refreshing but also lasts all day. A fragrance that makes you feel energized and invigorated throughout this season of warmth. But where to find such perfume? Don't worry, we have got exactly what you need. Inspired by the freshness of the ocean, Upsilon's Wild Blue Eau de Parfum for Men is designed to keep you smelling crisp, cool, and clean. 
Embodied with the true spirit of passion, sophistication, and individuality, Wild Blue is a fresh aquatic hit. It is a long-lasting perfume for men that is perfect for hot summer days when you want something to make you smell good all day long. The topical hits of the fragrance smells fresh, tangy, and citrusy. Envisioned to create an uplifting vibrant sensation when applied. On the top notes, there are lemon, bergamot, and mandarin, a mix to kickstart the zesty feeling. 
As the top notes begin to settle in, the heart notes pop out. At the center of the fragrance pyramid, heart notes are known as the main essence of perfume. These strong notes work their magic to create lasting wear. The Wild Blue Eau de Parfum is a blend of aromatic nuances for depth and complexity at its heart. Hints of lavender and sage infused with cardamom provide a soothing effect to your senses.

For a perfect laid-back day in summer, the base notes are filled in for a lasting presence of the perfume. Light woody and musky notes are a powerful addition to the scent that finally makes it enduring for a long day. Along the lines of this pure aroma, the notes of amber, cedarwood, and musk create a warm and comforting feeling. A scent that refreshes you with subtle yet lingering hints of this beautifully crafted blend of spices- is Wild Blue Aqua Perfume for men. 
Additionally, what makes this perfume so special is that it is an eau de parfum for men. Created with a higher concentration of fragrant oil, it is designed to leave a lasting impression. Unlike eau de toilette, the fragrance is more potent and long-wearing. It takes only a few sprays in the morning to keep you smelling good all day. Specially created for long working days, workouts at the gym, and even a picnic day outside, this aqua-blue perfume enhances the best version of you.
Upsilon Official has a premium range of perfumes that are thoughtfully crafted keeping in mind the individuality of every person. A unique combination of style and luxury is blended into each and every one of the scents. Each fragrance gives out an exquisite experience that helps you leave a mark everywhere you go.
Upsilon Perfume Range:
From Shooting Star to Golden Sand, each unique blend is meant to uplift your aura for your daily endeavors. Whether it is a sporting event, a fruitful working day, or even a long-awaited date night, Upsilon's range of perfumes is perfect to give you that boost of energy and confidence. The brand envisions being a tool of self-expression for exceptional men that stand out from the crowd. In its mission to curate scents that are not only noticeable but everlasting, Upsilon aims to make your presence felt.
Read More Articles: